Artemis virus-remove browser redirect virus
Today I share with you how to remove Artemis virus or browser viruses from your device. With increasing the use of the internet in your digital life, viruses also increase in millions and get smart to hack us. No matter what we use the latest antivirus to stop them. Malware is a type of software, so software involves every day. Cyber security is the most concern for us.
Cyber security should be a concern for us. Let's dive in.
What is the Artemis virus?
Artemis is the type of malware or browser virus that converts the browser homepage to the Artemis homepage. The homepage just looks like the original one or Google homepage so it is difficult to detect if it is the original or inflected homepage.
It changes the browser search to the aartemis.com settings. This malware comes through the software bundle or through the adware in the system. After installing the software, it changes the Browser's homepage settings so easily targets the browsers.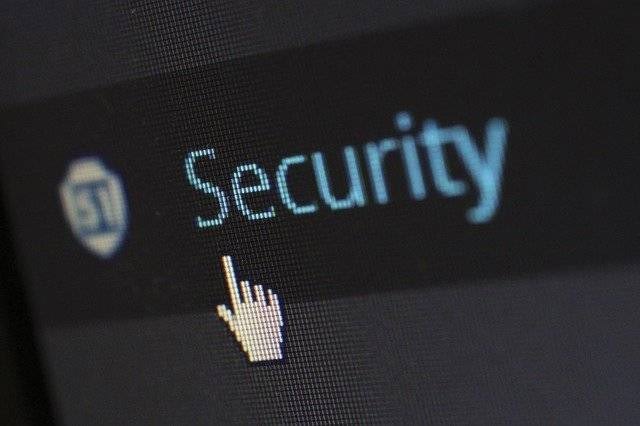 How Artemis virus and browser Viruses installed on my computer?
Artemis virus enters Through Software
There are many ways to enter the Artemis virus into your system. Mostly this malware enters windows through cracked software or pirated games.
The most common way to install viruses in your windows is through Software. We searched the software name on google and install the software without checking the website or software. Many times users download software from the inflected website and install it into the system.
2. By Browser Plugins
The use of plugins in browsers is common things. So the target of the system through the plugins is the very best method for the hijackers.
We go to many websites when we search for something, and popups through the website offer us to install free stuff and we install without knowing what is this. We installed plugins and wooh- a virus entered our system.
Through Cracked and pirated Games
Paid software is very easy to use and understand. It is the reason to get free access to the software. The main problem with this type of software is not cheap, mostly users find a way to use it with a cracked version. Many websites provide free software without any fees.
What's the purpose behind free software to provide us? They install malicious code with the software to get access to your system, they sell our information to the third-party advisor and get illegal access to your system.
It is the best way to ransom by hackers. Provide free software and lock our system through malware and demand ransom as crypto or money.
How to Remove the Artemis virus from Browser?
Reset Browser
If the Artemis virus changes the homepage and browser settings. It is the best method to remove the virus from your system to reset the browser. The main problem is resetting the browser, if we use many browsers them we have to reset one by one.
Remove Artemis virus By Antivirus
Windows Security antivirus is one of the best among the competitors. You get paid features for free for the users. If you are not a fan of windows security, you can use Avast antivirus with the latest update to detect the latest malware.
You can try to use firewall software to block malware installed in your system.
The free and best method to remove browser viruses from Windows is adware cleaner removes unwanted adware, and junkware, your online experience stays optimal and hassle-free.
Is pc operating slowly and junky? Are unusual messages popping up? Browser homepage modified without your permission? This may very well be the work of adware, a sneaky variant of malware that's exhausting to search out, and more durable to take away. Malwarebytes AdwCleaner employs progressive expertise engineered solely to detect and take away these undesirable hitchhikers. It?s the cleaner of selection for residence customers and technicians.
Other Steps to Deleted Browser Virus
Uninstall malicious programs from Windows
Go to Control Panel and uninstall the Inflected Browsers from the system.
In the case of Android, uninstall the app from your phone
Remove malicious browser policies from Windows
Search for ?Task Scheduler? in the windows search
In the Task Scheduler window, navigate to the Task Scheduler Library on the left side of the screen.
Locate the malicious scheduled task in the list of tasks. It may have a randomly generated name (eg. Chrome_Policy, Chrome_Bookmarks, Chrome_Folder) or may be identified as a suspicious or unknown task. Right-click on the malicious task and select ?Delete? from the menu.
Remove the File in Roaming Folder
Go To the AppData\Roaming folder Or Follow these steps
Search for ?Run? in the windows search, or press the Windows + R button to open the Run app.
In the run app text box, enter ?%AppData%? and click OK. Windows will directly open up the Roaming folder
In the AppData\Roaming folder, search and delete any unknown folders
Scan in Safe Mode
Go to safe mode on your phone or Windows and scan all files by Windows security.
All infected folders were deleted by the Antivirus.
In Safe mode, only system process active so the files or process that is inflected can easily deleted or detected by the securyt programs.
Is my computer infected with Artemis Virus and a browser redirect virus?
All popups are not malware, often lower respected websites can show malicious advertisements that redirect your browser to undesirable websites to generate promoting ads. If this occurs, you'll be able to shut the web page and set up an ads blocker to block the malicious advertisements.
You repeatedly see pop-ups or your browser is being redirected to suspicious websites. Your pc may be contaminated with a bug, and it's good to scan your machine for browser hijackers and take away it.
Here are a number of typical indicators that you have got a browser redirect virus put in your pc
Ads seem on your computer
Your internet browser?s homepage has mysteriously been modified without your permission.
Internet pages that you simply sometimes go to usually are not displaying correctly.
Website hyperlinks redirect to websites totally different from what you anticipated.
Browser popups seem which suggest faux updates or different software programs.
Different undesirable applications may get put in without your information.
Your pc starts redirecting your browser for no purpose, malware is installed on the pc. To verify your computer for adware, browser hijackers, or different malicious applications and take away them at no cost, please use the information beneath.
Is Artemis Trojan?
Artemis!48028DDB7571, Aartemis.com install genuine software. After some time they change their behavior like a trojan.
Aartemis.com is a browser homepage linked to possibly unsafe online content. Aartemis.com is linked with PUPs and other types of suspicious content
Artemis!48028DDB7571
It is a Trojan with rootkit functionalities that invade an affected PC without a computer user's consent and awareness. Artemis!48028DDB7571 circulates via infected websites, unsafe downloads, spam email attachments
How the Artemis Trojan May Affect Your PC
The Artemis Trojan shows notifications of suspicious pop-ups and unpleasant behavior on the affected Web browser.
Aartemis.com may be set as the victim's homepage.
Aartemis.com changed the default search engine. The affected browser's settings are changed without alerting.
Pc customers could obtain a pop-up window claiming that it's essential to replace their Web browser or a program equivalent to a media player of Java. This pretend-to-replace is a Trojan downloader, that installs the Artemis Trojan on the affected pc. Many pc customers could obtain false positives involving the Artemis Trojan if they're utilizing sure safety packages.